Office 2021 Windows Confirm
Please follow the steps below fully:
Step 1 : Uninstall Old Versions of Office:
Use the following tool from Microsoft to remove any previous versions of Office - skipping this step can cause issues! Multiple versions of Office installed on the same system can cause conflicts.
Click here for the Microsoft Uninstall Tool
When the tool has finished downloading open the file then click the following: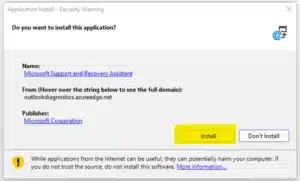 Wait for the install to finish, then agree to the terms as below: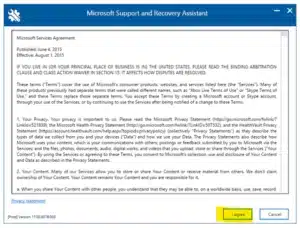 When the User Access window comes up click 'Yes', when the Microsoft Support and Recovery Assistant loads select 'All Office Versions' then click 'Next' as shown below: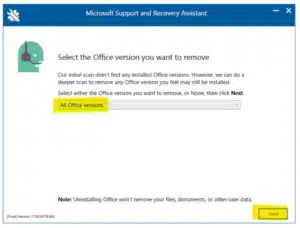 Save your work and click the tick box to confirm you have then click 'Next' as shown below: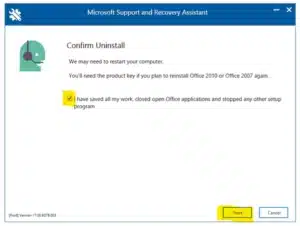 Wait for the tool to finish (sometimes it can have issues finishing if it takes longer than 45 minutes then restart your system and move on to the next step)
Step 2: Locate the product key we have issued
Depending on whether your payment has passed our fraud checks your code may be shown below on this page, if it isn't then you will shortly receive an email with the subject  'Important - Your Download Instructions from Renewed-Tech' this email contains your activation code (please check your spam if you can't find it). All codes are sent within 5 minutes unless the order has to be cancelled for security reasons if this is the case we will email you to let you know.
Step 3: Download and activate via the Microsoft website
Go to: https://setup.office.com
Login or Create a free Microsoft account
Enter your product code
Download and install Office